An introduction to Artist and Writer Corina Duyn's arts practice. From pre-illness Fantasy Folk Artist Dolls depicting the Irish Folklore, to the creative healing arts: exploring the inner lanscape of illness. All sculptures and tapestries were created twenty minutes at the time- over several months. Includes links to the This Ability puppetry project and photography- which is the link between her art and writing.
This creative healing arts gallery includes early art works which follows the challenges faced during the onset of illness, M.E., in 1998. Corina explores the inner landscape of illness, through paintings, collages, and sculptures (1998 – 2011): Images of eggs, and birds, and flying... The portfolio slideshow starts of with a quick tour of her Fantasy Folk Artist Dolls (1990-98) where Corina's focus was the Irish Folklore.
 Visit Gallery 
New Beginnings through creative healing arts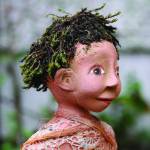 The New Beginnings  gallery shares some of M.E. Artist Corina Duyn's more recent art works.  A shift occured from the desire to 'fly away' from illness - M.E. , as you might have seen in the visual journey gallery, to a more 'grounded' reality. Roots are often used in these sculptures. Most of these works were created twenty minutes at the time, over several months. From 2016 the theme explored is movement...  Visit Gallery *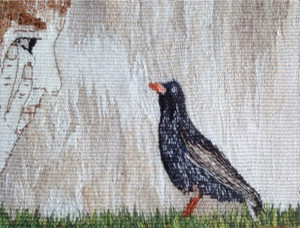 This
small tapestry
gallery is where Corina Duyn  shares her new love of weaving. Having followed a one year course, it was soon clear that Corina was meant to be weaving all her life!  Using treads as a methaphor of life, this added to her exloring healing arts in a new way.  
Visit Gallery
*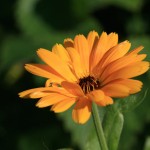 Photography has it's own healing arts aspects, and is a wonderful way for Corina to combine many of her creative work! She can VERY often be seen with her camera in her garden, to photograph the birds and the flowers. A lot of the images make it into her books or are starting points for sculptures and tapestries.  
Visit Gallery
Community Arts - This Ability Healing Arts Project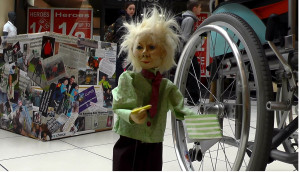 In 2015 Corina facilitated the healing arts 
Life outside the Box Puppetry Project
with fellow members of the IWA. This eight month project led to a book, film and exhibitions.
Visit page 
to read more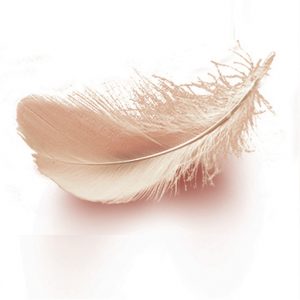 * Note about galleries:
If the gallery appear as a slideshow, and you prefer to determine the speed of the changing images,  please click on: show thumbnails . This allows to view individual images with titles. Click on the chosen image. By hovering the mouse over the image (on the right), one can click to move on to the next slide.