Writer Corina Duyn's books Into the Light and Hatched are distillations from her private diaries as well as the collected quotes from a great variety of authors, artist and researchers. Her latest work was 'Invisible Octopus' poem. Flying on Little Wings came about from observing the birds in her garden; Cirrus Chronicles to take her mind of the challenges of walking. A family reunion brought about a memoir called Snapshots.
October 2021 – as all books are now out of print, some are available to be read for free online on ISSUU .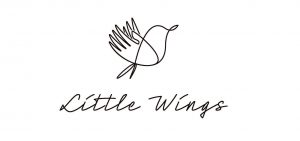 Corina has written many blog posts in which she explores the obstacles, but also beauty of life lived with illness. It also gives her a platform to play with, and share, creative ideas. Her work is often cited in articles and thesis.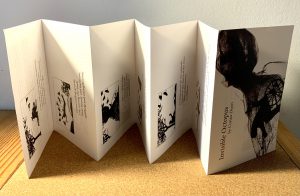 Invisible Octopus (2020) "is a poem, a story, an animation, of a life triumphant under the weight of a debilitating illness M.E., of a woman whose words are her lifeline, an inspiration to others." Dolores Ronayne, Poet. It was published as a limited edition (1/100) concertina style booklet with 12 images accompanying the stanzas. Read more
A slightly edited version of the poem is now published in the Anthology 'Blij dat ik besta', by Dutch Publisher Tobi Vroegh, July 2022/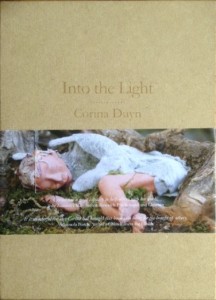 Into the Light 2015 by Corina Duyn (2015) is an Artist Book-in-a-box. It holds a series of loose sheets with reflections on life with illness, but applicable to many of life's challenges. Fear, hope, acceptance, society's attitudes, the power of creativity and moments of gratitude are all explored. Each sheet has an image of Corina Duyn's stunning nature photographs or her imaginative art. Also a short quote from other authors. This book was shortlisted for the CAP Awards 2016.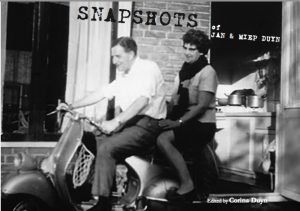 Snapshots of Jan & Miep Duyn 2017 edited by Corina Duyn is in both English and Nederlands in one volume. Although it is a book about one family, it has many universal elements: about the challenges of life, but also about resilience, creativity, and joy.
Flying on Little Wings 2011 by Corina Duyn (2011) is a tiny book with photographs and words of wisdom from the birds in her garden.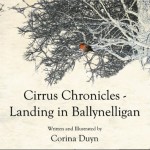 Cirus Chronicles- Landing in Ballynelligan by Corina Duyn (2009) is a Modern Day Fairy Tale, for all ages (4 till a 104!). It follows the adventures of Cloud Fairy Cirrus when he accidentally lands in a field in Ballynelligan (Ireland).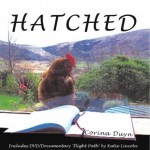 Hatched– a creative journey through ME by Corina Duyn (2006) is a distillation of 8 years of writing, a process that helped the author to come to terms with a debilitating illness M.E. Her poetry and images allow us to glimpse her sense of humor along with strength of mind.
Little Wings Blog
For longer thoughts and explorations about nature, life, illness, puppetry and everything in between, please Visit Blog and type in any topic in the search box.