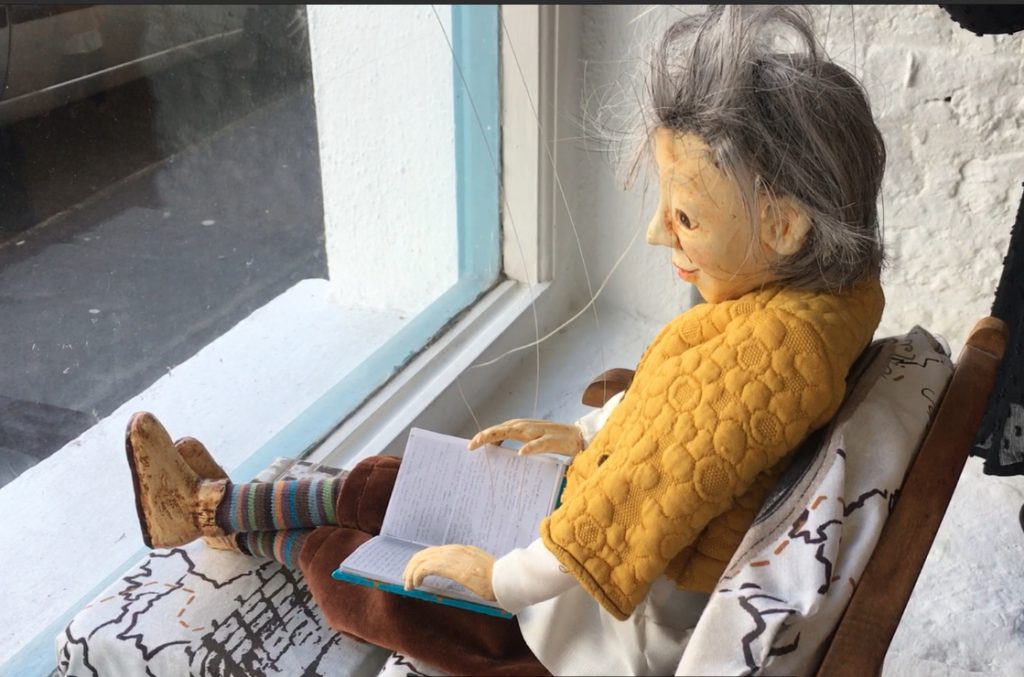 Online Puppet making course with Artist and Puppet Designer Corina Duyn. Course initially designed as Fully Guided Distant Learning Course is now available as Self Directed Course *** with optional online support.
Learn how to sculpt a clay head, hands and feet for a puppet, and make a wooden body. Course consists of very detailed instructions via Youtube videos, and step-by-step written and photographic instructions through online books (ISSUU), for both basic and more advanced puppets. Sculpting instruction also applicable to create a doll, or bust.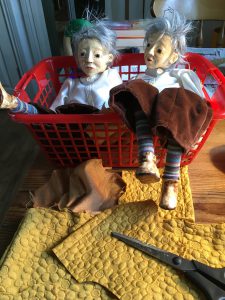 Purchase the full course, or buy individual segments: Sculpting the Head; Sculpting Hands and Feet; Body and Cross; Painting and Clothing. In addition Email Feedback or Individual Skype tutorial can be purchased. Read details below. Pay via Paypal – see drop down menu. I will email course details and links as soon as possible (can take up to 12 hours when I am offline. Thank you for your understanding)
Gift vouchers available
*** This course material was created by Corina Duyn and draws on four decades of experience. It is for your personal use only. Please do not share this course content with people who have not paid for it. If you intent to follow this course in a group, please get in touch as I can offer discounted rates. Licenses are available for institutions, colleges, etc. Please note that having followed this course does not mean you can teach this course using my material. *** All funds raised will pay for a Creative PA (Personal Assistance) to help me to still be able to create. Please contact me if you have any questions.
Full puppet making course
Access to over 2.5 hours of YouTube videos with step-by-step tuition.
4 online online ISSUU 'books' with step-by-step photographic and written instructions (85 pages)
Two free videos, and 7 page online ISSUU 'book' with general instructions on materials and work methods.
Without online tuition support, or tools or materials
€47.50
group rates or licensing fees for institutions/colleges etc, please get in touch.
Sculpting the head
Seven Youtube Videos (70 min.) with step-by-step guidance.
25 page online ISSUU 'book' with step-by-step photographic and written instructions to create a head using glass eyes (available on request), or sculpted eyes.
Two free videos, and 7 page online ISSUU 'book' with general instructions on materials and work methods.
Instructions are also provided to sculpt the head on a base, instead of continuing to make it into a puppet.
€25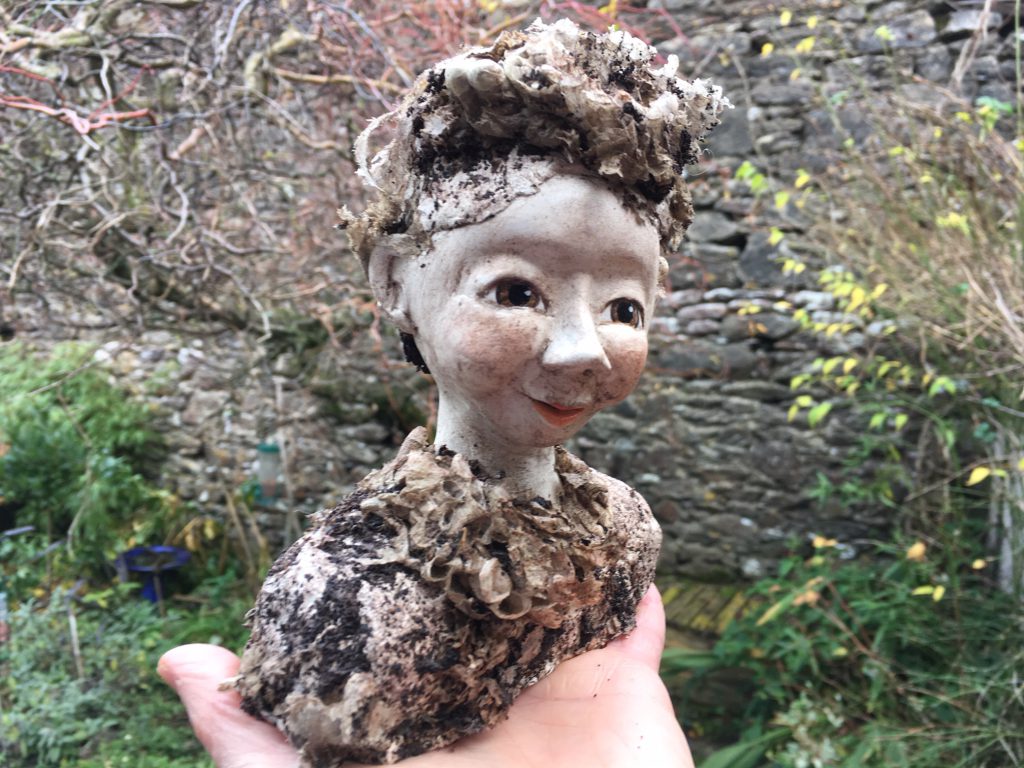 Sculpting Hands and Feet
Four Youtube Videos (35 min.) with step-by-step guidance on how to sculpt hands and feet or base for shoes
Includes detailed and more basic options.
23 page online ISSUU 'book', with step-by-step photographic and written Instructions.
Two free videos, and 7 page online ISSUU 'book' with general instructions on materials and work methods.
€10
Body and Cross
Wooden Puppet Body & Cross design suggestions
Assembling Instructions of body and cross
4 Youtube Video's with detailed instructions (30 min.)
23 page online ISSUU 'book' , with step-by-step photographic and written Instructions, on wooden puppet body and cross design; assembling instruction; and stringing up.
Including alternative cloth body, and basic cross.
Includes Video on how to animate your puppet.
€10
Painting and Dressing
Two Youtube Videos for advanced painting suggestions & painting the sculpted eyes. (30 min.)
14 page online ISSUU 'book' with advanced and more basic painting instructions and ideas for clothing and hair
€7.50
Online Support; sculpting tool
Detailed Email feedback on progress: 3 emails: €20
Twenty-minute Skype or FaceTime for course support: Booked and time has to be agreed in advance: €20 each.

groups rates will be calculated per size of group

Further Reading: