Into the Light by Corina Duyn is an Artist Book-in-a-wooden-box. Each loose sheet has a short reflection on life with chronic illness/disability, although its wisdoms are also applicable to many of life's challenges. Fear, hope, acceptance, society's attitudes, the power of creativity and moments of gratitude are all explored. Supported by quotes from a great variety of authors, each sheet is illustrated with Corina's stunning nature photographs and her imaginative art.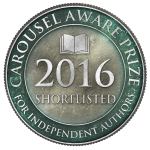 ISBN 978-0-9563589-3-6 ; 82 loose sheets in a box. Full colour. Written and illustrated by Corina Duyn; Published by Little Wings, September 2015, Limited Edition of 500. Shortlisted for Carousel Aware Prize for Independent Authors (The CAP Awards)
Just three copies remaining, which can be purchased, but have to be collected from Signacare, in Waterford. I am not in the position to post. Please contact me if interested.
I had planned to publish on ISSUU to be read for free, but as I have permissions for 500 artist books only from publishers and authors of the many quotes, I have decided not to publish online. I prefer not to break the permissions granted.
Endorsements:
"Into the Light feels like a hug in a box" (Miriam Hennebry)
From Stonebird website "What we love about this in essence deconstructed

and elegantly transformed book, is how it brings

accessibility, where an ordinary book is too heavy,

too complex and often too many pages and too

many words to manage.

The imagery and photography convey so much to me personally – they elicit a recognition and deep resonance in my heart of my own experience, yet bring hope. They seem to bring a multi dimensional aspect because it resonates so deeply with what I know myself also from my own very severe illness and helps me recognises a bond of knowing between us, carried through the messages, words, imagery, beyond what is physically seen – the gift of not aloneness, the comprehension of pain, the need to surrender to the experience yet not to give in, the triumph, the resilience of the human heart and spirit despite intense physical suffering."

(Linda and Greg Crowhurst)

"Into the Light is not just an ordinary book, it is a deeply spiritual, inspirational work. The story of challenges overcome through courage; the story of fear overcome by hope, the story of darkness overcome by light, and that comes right through it.It makes for an extraordinary presentation." Sr. Stan. Sanctuary Launch.
"Into the Light has left me reflecting on a whole range of emotions: anger, pity, sorrow, joy, friendship, gratitude – and through it all there is a wonderful intelligence connecting the reader with a whole host of creative people who have pondered the good and the bad that illness brings into life. And within that is a sense of freedom at sharing that experience of barriers to what… to being understood, accepted, appreciated, a part of it all rather than apart, isolated from the life." Colin Hambrook on Disability Arts Online
"The words in this book – Into the Light- are from the heart. They are realisations- rather than ideas. They are a beautiful kind of resource. It is beautiful and extraordinary… The artist used her illness – something that happened to her – to go deeper, querying the joys of being alive. The words and images tell us not to be afraid. It is beautiful here too. And that is an amazing thing. So thank you for that." Michael Harding at Dzogchen Beara book launch
"Corina has a great capacity to help others with her work." (Tobi Zausner, PhD, LCSW, Writer and Therapist. USA)
"Corina shows us a life that is close to nature, that is filled with imagination, and thought, and reflection, with a clear sense of who she is, and the course that she is travelling through this world, and yes there is a life – and art has a big part to play in it" Mary Grehan, Waterford Healing Arts Trust
"It is wonderful the way Corina has brought this book into being for the benefit of others. (Vidyamala Burch, Author of Mindfulness for Health, UK)
"I think what Corina offers can be so very healing, if we are quiet and let it in." (Jennifer Puerner. Psychotherapist, and Living your Dance facilitator. Colorado USA)
A few sample pages from Into the Light
supported by