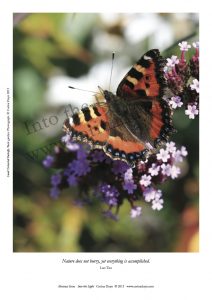 For prints ordered during the month of November, there will be a 20% payback via paypal. 10% between 1-15 December.
Inspirational Prints with images and quotes from the Into the Light. Selection of 24 limited edition A4– unframed – with images and quotes from The Into the Light book in a box, with 78 sheets with quotes and images is available here. €30
Please quote the number of your chosen image (or images) from the slideshow. Thank you.
1 print €12.50
2 prints €24
3 prints €30
Packs of 6 (7) Art Postcards including postage €6: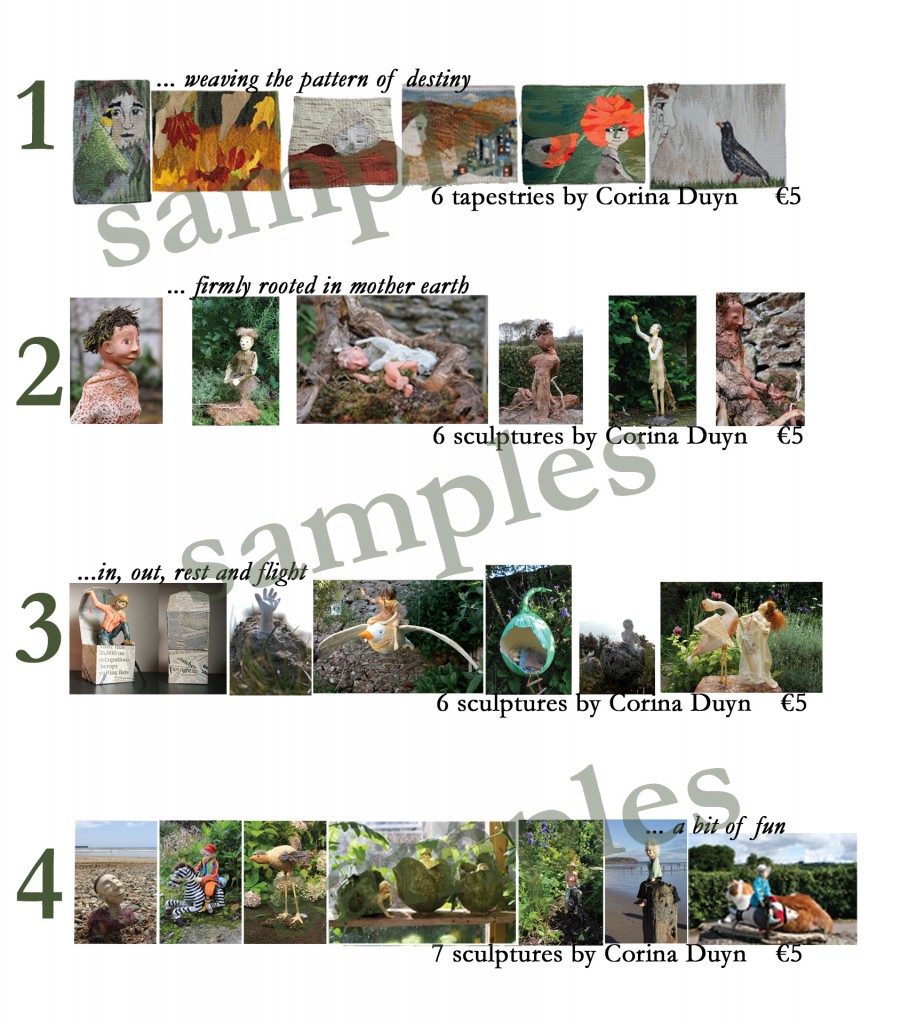 1 Weaving:
2. Root sculptures:
3. In and out:
4. Fun:
For Books, please see THIS page